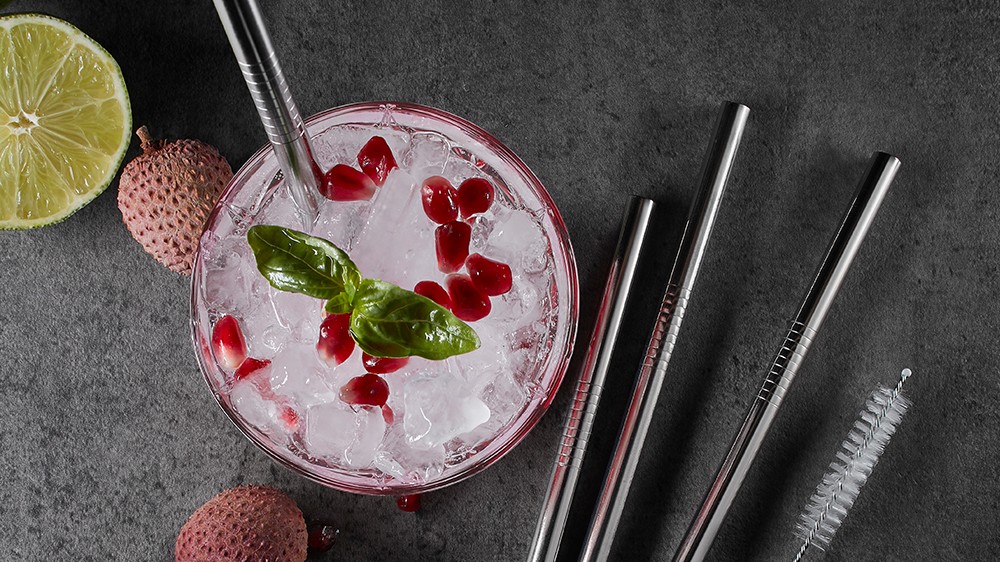 Enjoy Sustainably

Drinking Straws
Eco-Friendly Straws for Everyday Use – GEFU Kitchen Utensils
Whether in bars, restaurants, clubs, or at home, the enjoyment of beverages through drinking straws is always something special. By using glass straws and stainless steel straws, you can enjoy your favorite juices, smoothies, specialty coffees, cocktails, water, etc. in an environmentally friendly way. With the FUTURE range of straws, you bring durable, easy-to-clean, and reliable GEFU kitchen helpers into your household while also doing something good for the environment. Pleasure and sustainability can be so simple.
Trinkhalm FUTURE transparent
Trinkhalm FUTURE transparent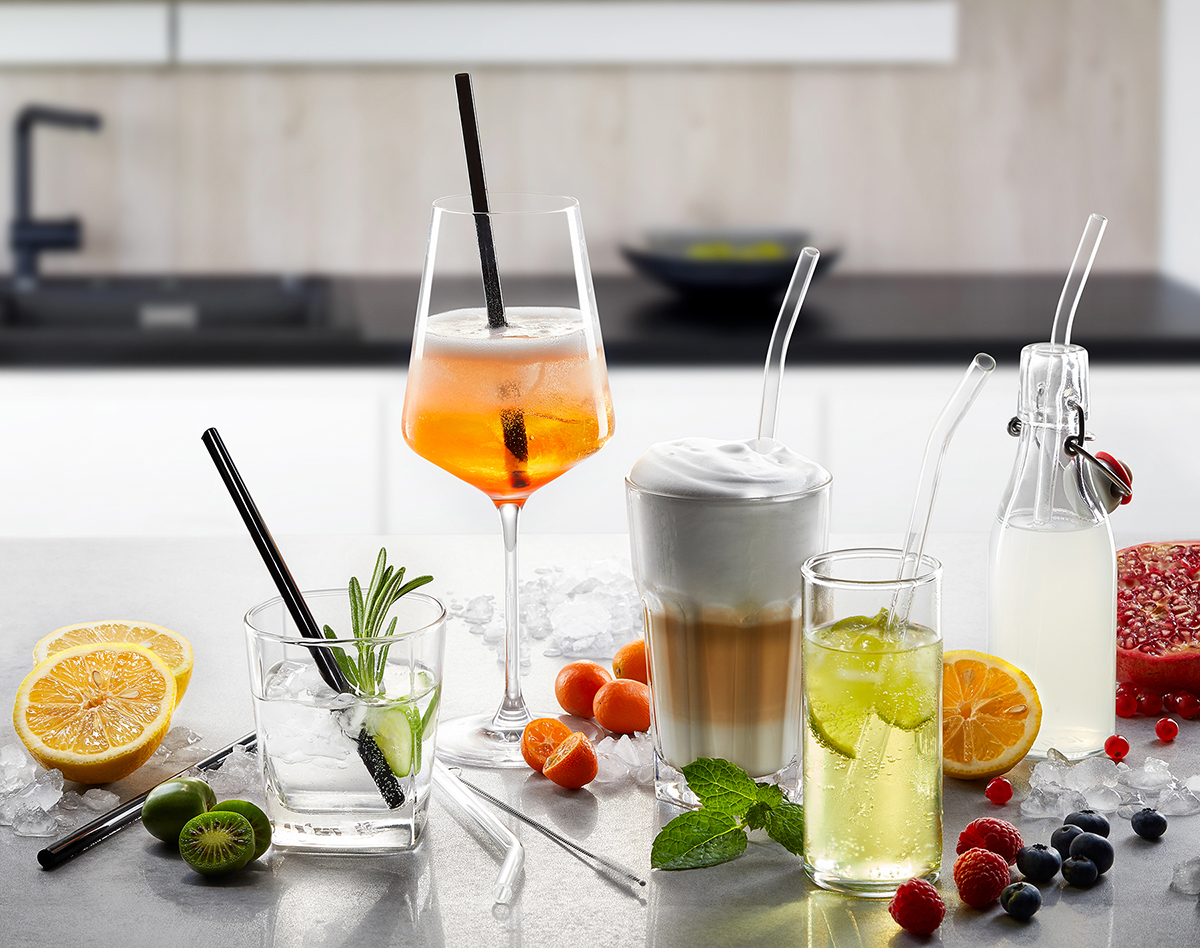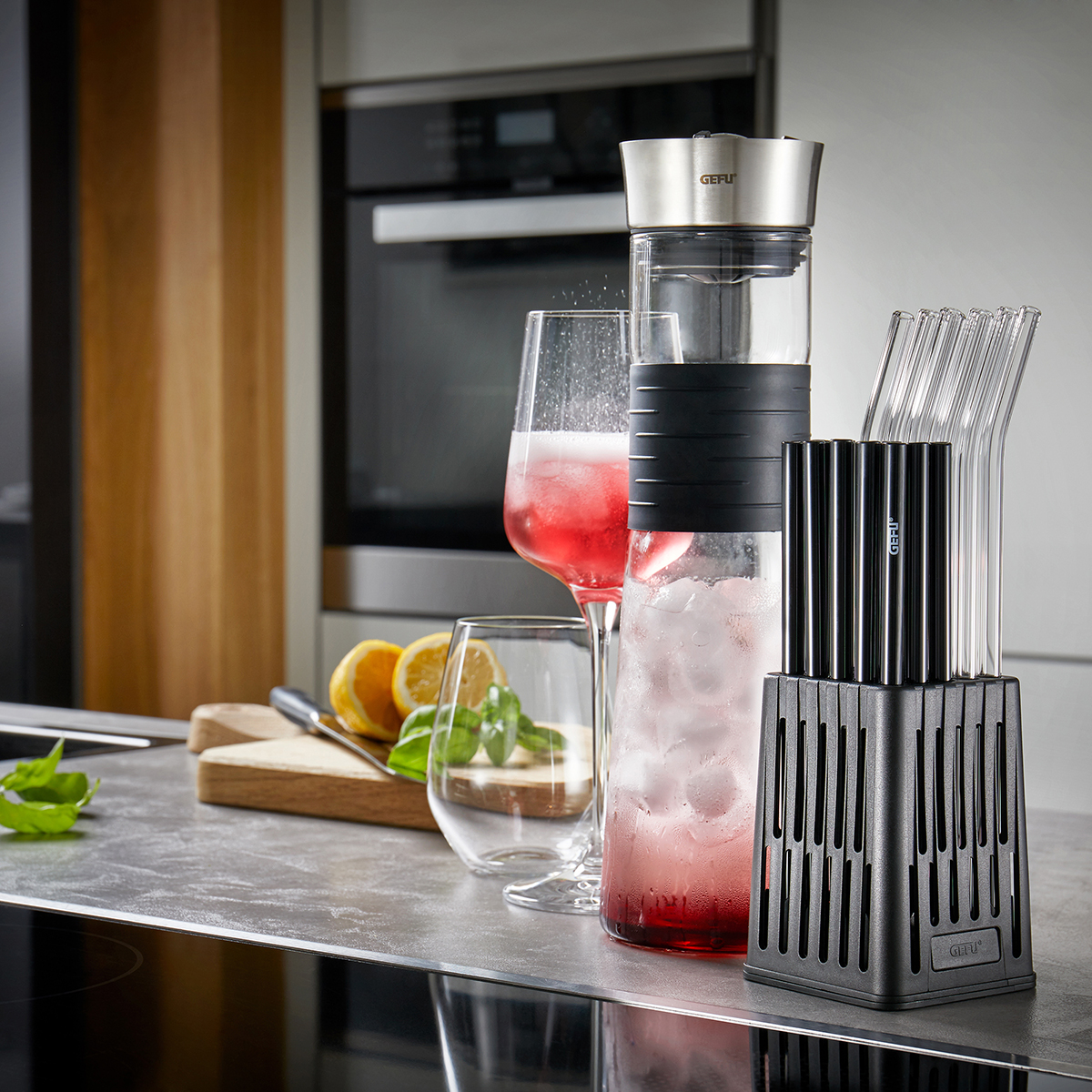 Sustainability with Glass Straws
Minimalistic, stylish, and environmentally friendly – this practical kitchen tool combines it all perfectly. The black glass drinking straws FUTURE, measuring 18 cm in length, are delivered in a convenient set of 4, including a cleaning brush. They are dishwasher-safe, heat-resistant, and taste-neutral. The high-quality glass is recyclable, allowing for sustainable enjoyment of your favorite beverages.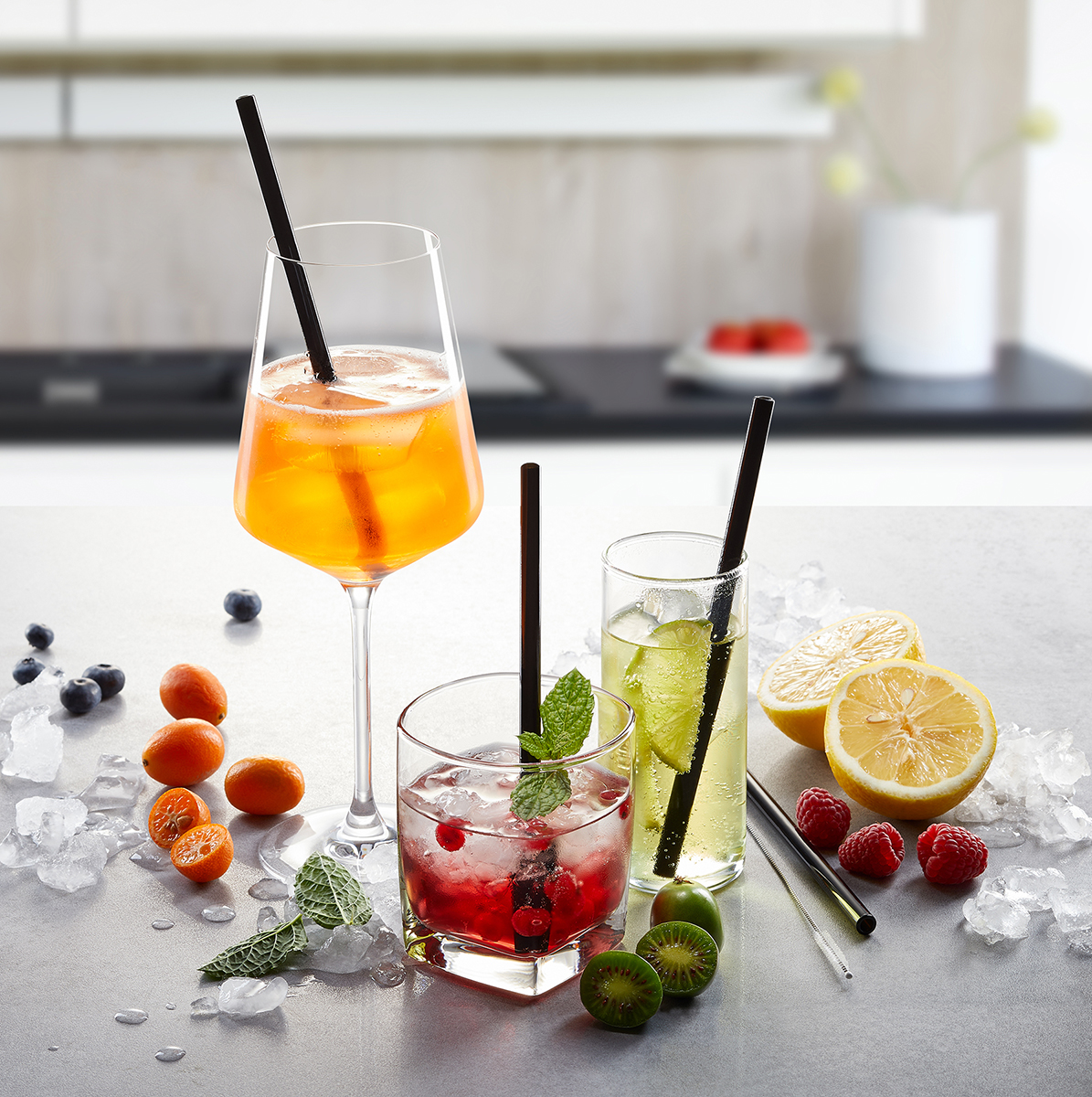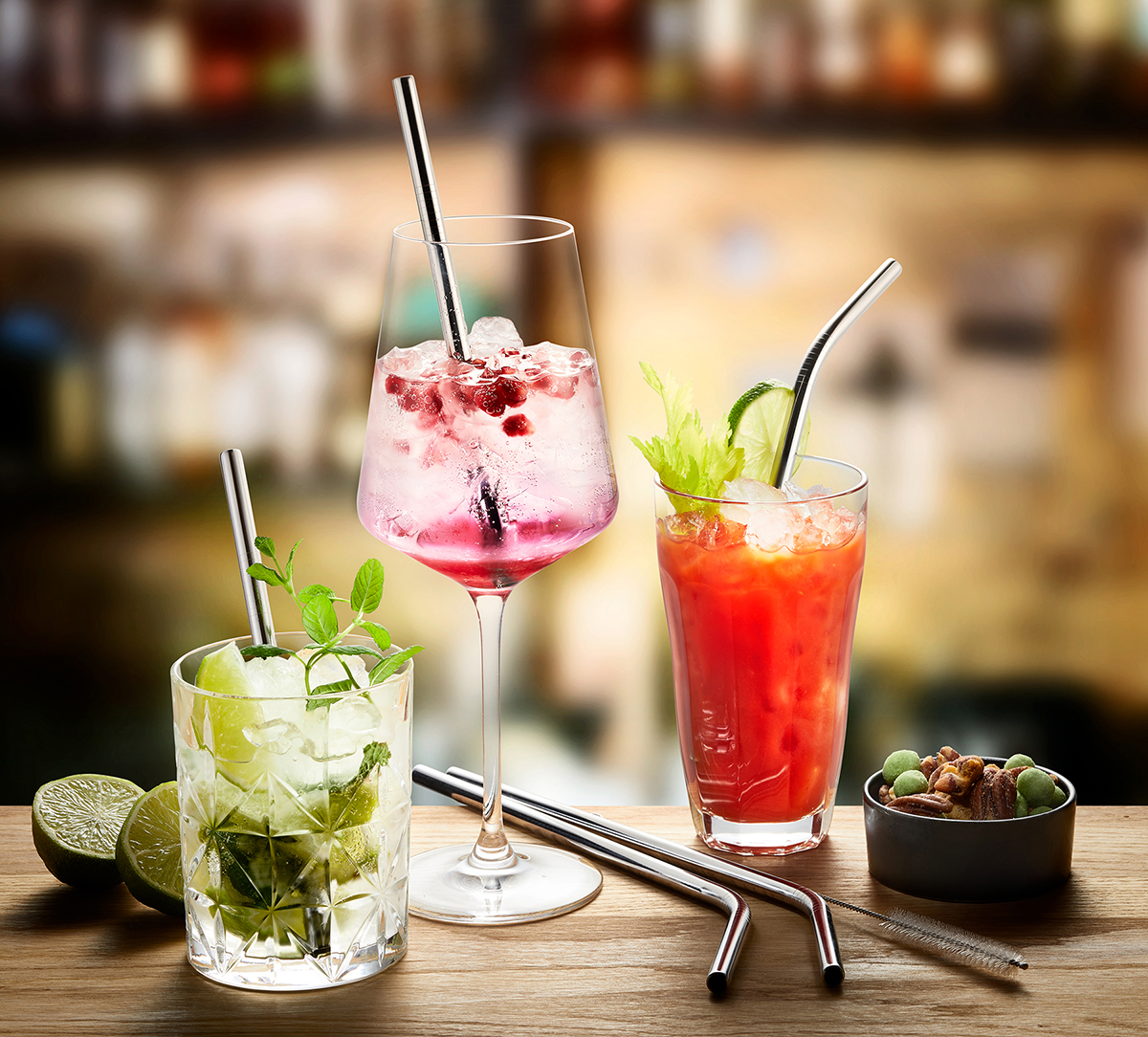 Die perfekten Kaffee-Drink Rezepte!
Why are glass straws and stainless steel straws a better alternative?
The most commonly found plastic waste on beaches includes plastic straws. It's no wonder, as up to 6 billion plastic straws are discarded worldwide every day. But it doesn't have to be this way. You can easily use reusable and sustainable straws made of glass or stainless steel. These straws are a one-time purchase and can last for many years. In fact, you can even save money by using them. The GEFU stainless steel straws are particularly robust and durable, while the glass straws are made of recyclable glass, making them equally sustainable.
With the GEFU range, there's a suitable kitchen tool for every taste. Unlike bamboo straws, for example, all GEFU straws are completely tasteless, allowing you to enjoy your favorite drink without any "straw-like" aftertaste. Reusable straws, such as glass straws and stainless steel straws, are a long-lasting alternative to paper straws. They eliminate the need for cutting down and processing trees and are free from colors and adhesives. Let our sustainable kitchen utensils convince you!
Glass Straw FUTURE, 18 cm black, 4 pieces with brush
Minimalistic, stylish, and environmentally friendly – this practical kitchen tool combines it all. The black glass straws FUTURE, with a length of 18 cm, come in a convenient set of 4, including a cleaning brush. They are dishwasher-safe, heat-resistant, and tasteless. The high-quality glass is recyclable, allowing for sustainable enjoyment of your favorite beverages.
Glass Straw FUTURE, 23 cm curved shape, 4 pieces transparent with brush
There's no better way to drink your favorite beverage elegantly! The curved glass straw with a length of 23 cm from the GEFU FUTURE straw series not only looks fantastic but also serves as a practical kitchen tool. Enjoy your drinks from bottles, cups, and glasses of all kinds in a relaxed and sustainable manner. The GEFU glass straws are made from recyclable borosilicate glass, dishwasher-safe, heat-resistant, and tasteless.
Stainless Steel Straw FUTURE, 18 cm, 4 pieces with brush
This kitchen utensil goes far beyond its use within your own four walls! The practical stainless steel straws FUTURE, with a length of 18 cm, are perfect not only for enjoying water, smoothies, juices, cocktails, and coffee at home but also for taking them with you wherever you go. These str