The GEFU image film
---
Brands provide orientation, create identity and, in the communications storm of an increasingly digitalized world, set welcome signs that consumers can trust. Of course, this also applies to the GEFU brand. It stands for innovative products, top quality, reliability, sustainable customer benefits and the joy of cooking and enjoying. You can always rely on the GEFU brand everywhere, as a customer, dealer, business partner and employee. Yesterday, today and tomorrow.
PHILOSOPHY
The topic of sustainability is playing an increasingly important role worldwide, including at GEFU. With our diverse sustainability measures, we want to make a very personal contribution to protecting the environment and for the future of our children. Because if you want to change the world in a positive way, you should start with yourself and set a good example step by step. This includes, for example, our new, particularly durable Storeganizer products, which make it easier to store and organize food while helping to avoid plastic waste.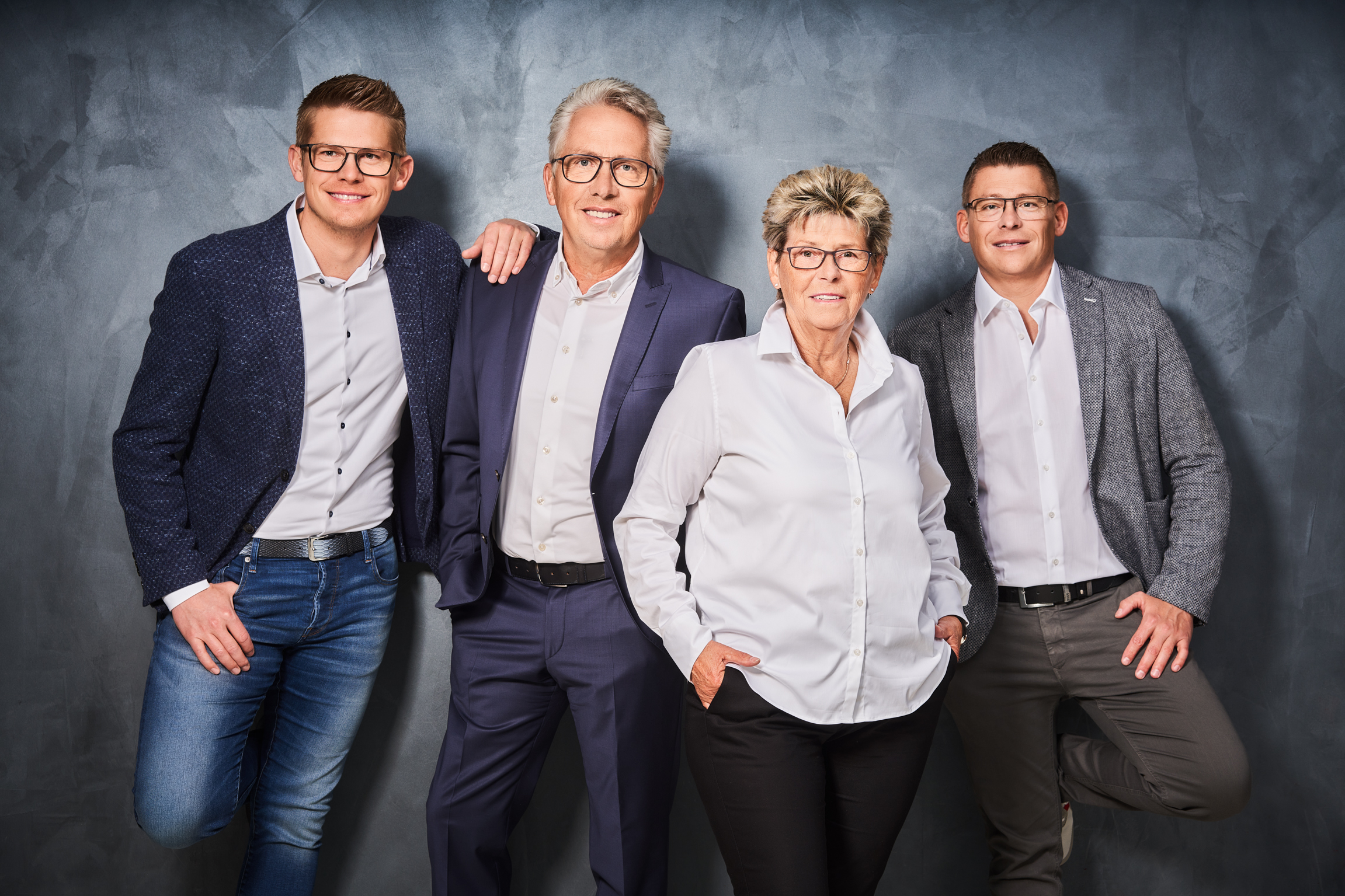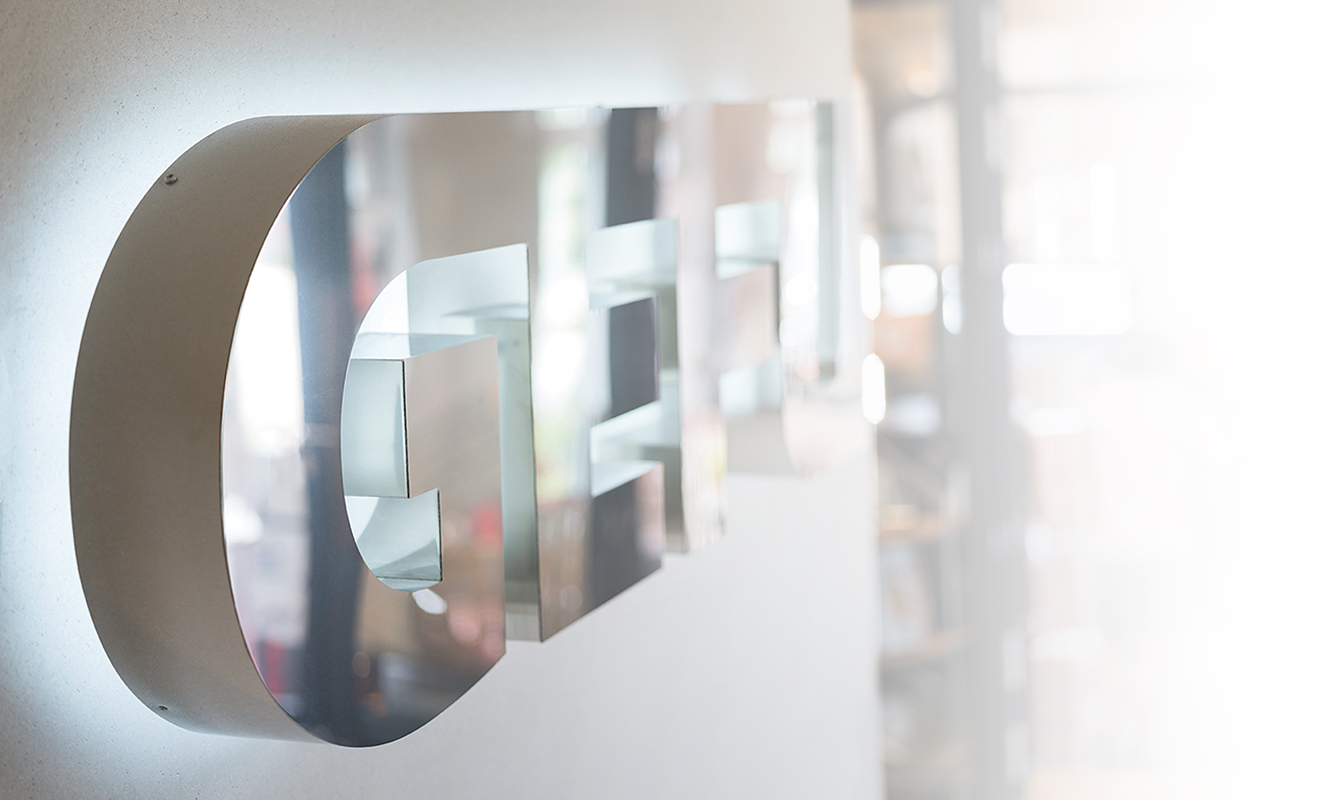 ONE BRAND ALL TOPICS
GEFU is one of Germany's leading successful brands in the kitchen sector. Our attractive range is broadly diversified and convinces with a clear concept with individual product assortments for every conceivable kitchen theme: "There's no such thing". Currently, the GEFU collection already includes over 600 high-quality kitchen tools in 14 exciting pleasure and theme worlds. There, our customers and partners can find everything they need to prepare, serve and enjoy food under one brand. At the same time, we continue to focus on dynamic growth and are continuously adding to our product range to remain the strong brand you can trust in the future.
TIMELESS DESIGN WITH CHARACTER
Elegant, functional design and attention to detail are the be-all and end-all at GEFU. The idea for a new product usually begins with a spontaneous idea and initial, fleeting hand sketches. From this, new trains of thought and ever new drawings emerge, not only in the office, but also at home and on the road. Sometimes even on beer mats. Each product should have its own character, that certain something that gives every customer the certain feeling that they have chosen exactly the right kitchen tool. The ideas for new products are always created on site at GEFU. In the next step, the designs go to the company's creative partners, the renowned Berlin design office invivo design.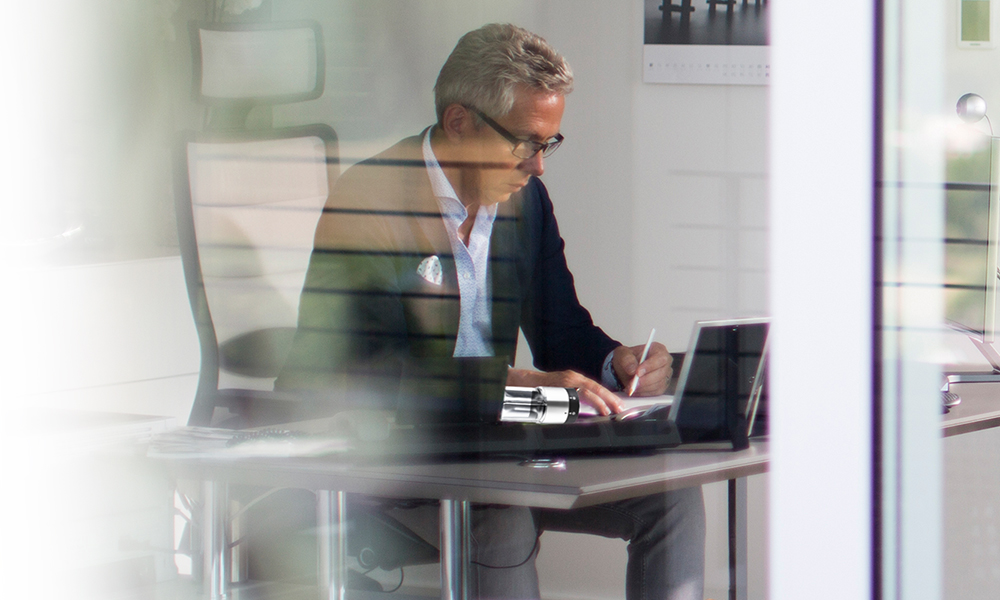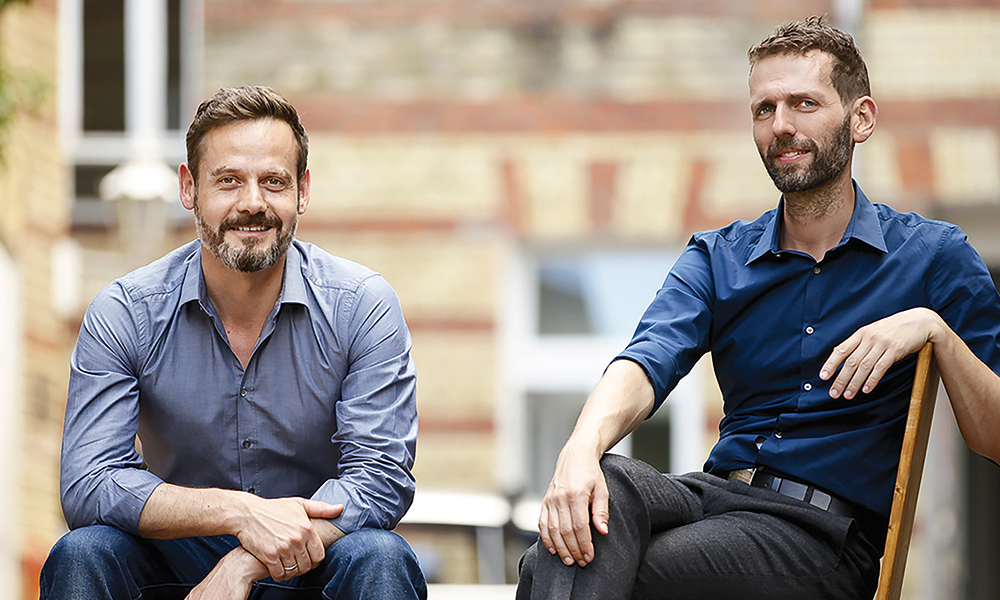 INVIVO DESIGN
Dennis Becker, Christoph Wiehle and their team bring the ideas and concepts from Eslohe perfectly into shape, on the computer, in model making and via 3D printer. Then, step by step, they carefully check whether the proportions fit, the materials are suitable, the feel is right and everything works as the inventors imagined. As soon as the first prototype is ready, the fine-tuning and adjustment of even the smallest details continues. Only when everything fits together precisely and looks perfect can the idea finally become a product. It often takes a year or more to get to that point. This is how perfectly functioning, high-quality kitchen tools are created that regularly win awards for their first-class design and belong in every modern kitchen.
THE WORLD IS CHANGING ...
Sustainability concerns us all. That's why we at GEFU try to assume social responsibility: economically, ecologically and socially. This starts with the fact that all of our products work completely without electricity, are easy to operate, do not consume any energy and conserve valuable resources. What's more, their high-quality materials and meticulous workmanship make them particularly durable and long-lasting, as evidenced by our long warranty periods and a complaint rate of just 0.3%. Should something actually be defective, we keep a wide range of spare parts on hand that significantly extend the life cycle of a product.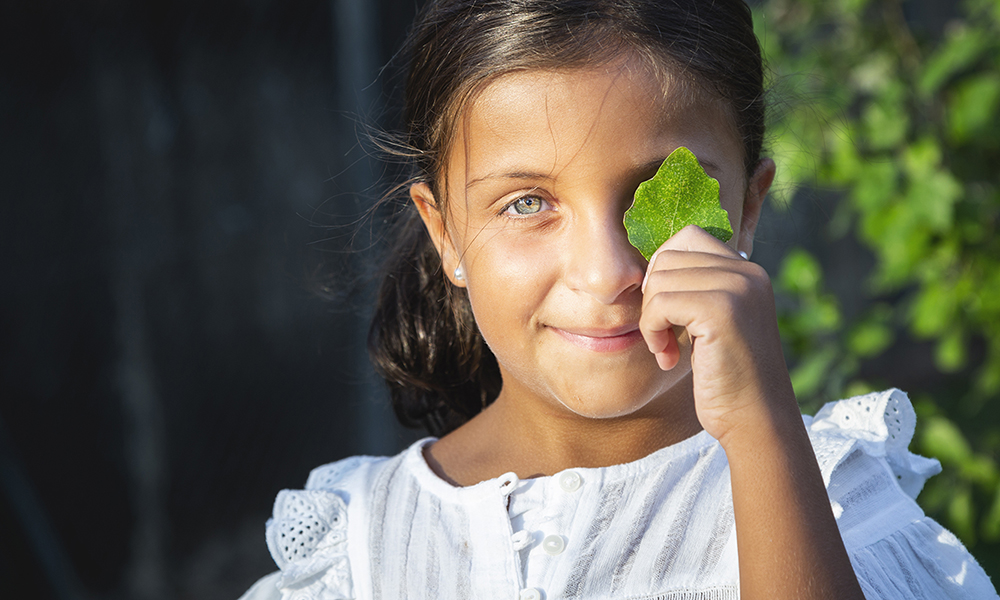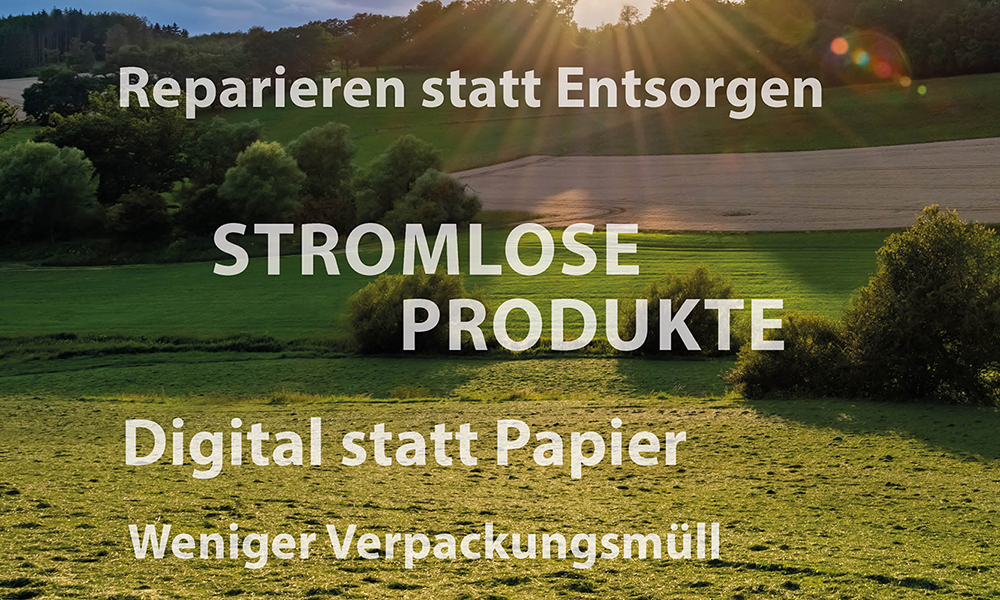 ... AND WE ARE THERE!
In addition, we have initiated a wide range of measures in Eslohe to gradually reduce the consumption of plastic and paper. These include the introduction of the paperless office, digitized invoices, and the extensive avoidance of packaging waste made of cardboard, paper, and foil. A photovoltaic system was installed on the roof of our new logistics center, which will provide us with self-sufficient, climate-friendly electricity in the future. We have completely converted our lighting to LED light, rely on e-mobility for our company vehicles and have installed e-charging stations for our employees and guests on the company premises. As a traditional company with strong ties to its home region, regional and social commitment have always been important cornerstones of sustainable thinking and action for us. We consciously work with reliable local partners such as printers, photographers or trade fair builders, support many social projects around our location and are also committed to the CARITAS workshops and the KinderHerz foundation. All of these may only be small steps in terms of sustainability, but they add up and we are thus on the right track. Because when the world changes, we have to change too. For our environment, our company and for our children.
GUARANTEED QUALITY
High pressure and hard mechanical load. Oven heat and freezing cold. Every day, kitchen tools have to perform at their best. The blade should always be sharp, the turner should remain easy to grip and the mechanics should function reliably for the entire life of the product. To ensure that this remains the case and that all products meet even the toughest requirements and standards, there is no compromise when it comes to quality at GEFU. We not only put our products through their paces internally, but also have a large proportion of them additionally inspected by TÜV Rheinland for safety, usage properties, usability and hygiene as part of our external quality assurance. TÜV awards the "LGA tested" and "LGA tested Quality" seals of quality exclusively to products that meet the highest standards and are one hundred percent suitable for their intended use. The use of high-quality materials, perfect workmanship and the subsequent, consistent quality control result in a particularly high load capacity and durability of our kitchen tools. Therefore, we are able to offer a 5-year warranty on all products and a 20-year warranty on all GEFU exclusive items. This means that every customer can be sure that they are purchasing a product that will reliably accompany them for many years as they discover their cooking skills. Guaranteed.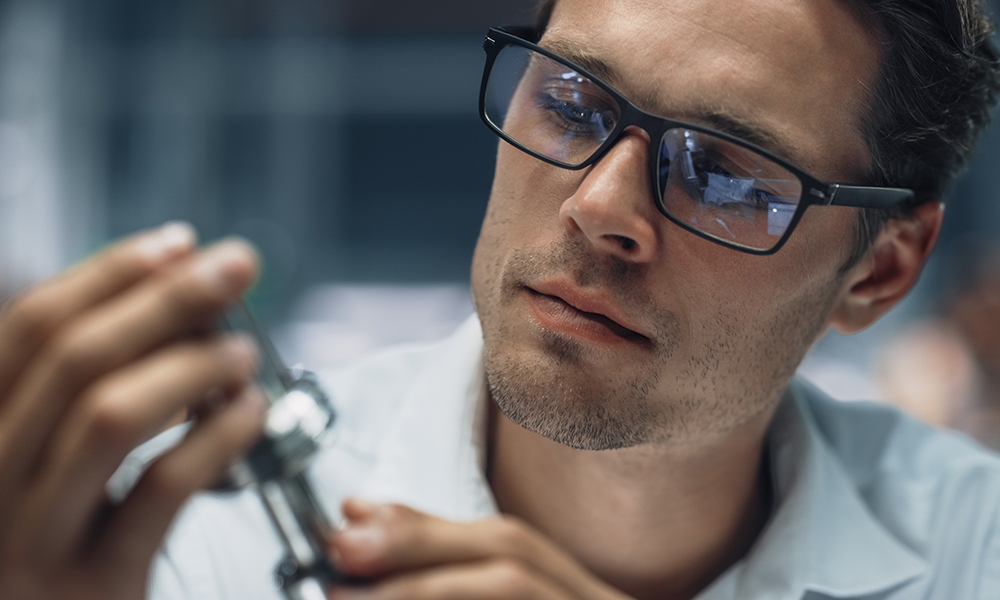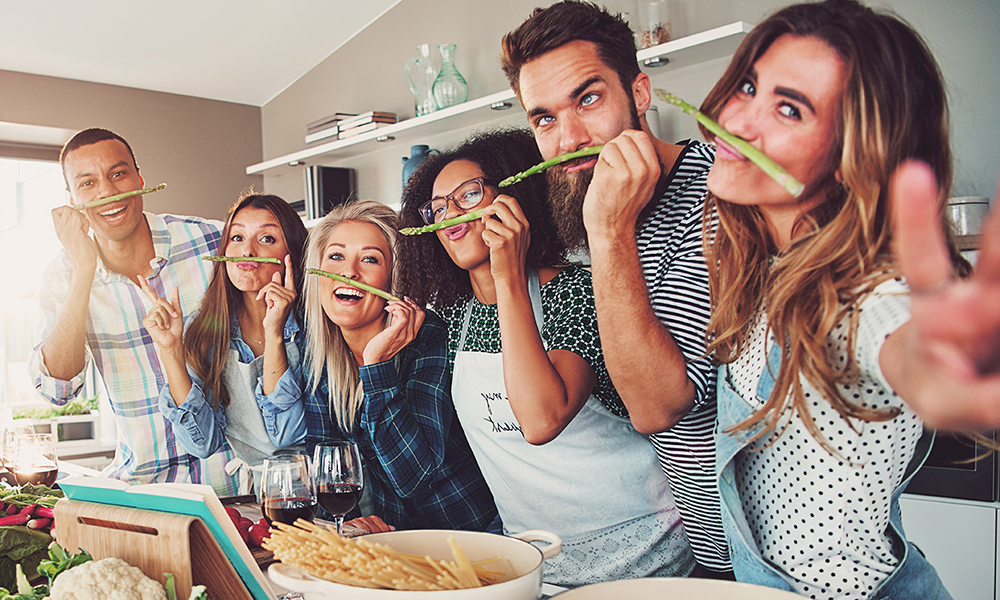 CUSTOMER FAVOURITE
Cooking artists and connoisseurs love GEFU, which is not only proven by constantly growing sales figures. Our products are regularly voted by consumers as their top favorites and have received several awards for this. For example, with the consumer award "KitchenInnovation of the Year®" or the "Favorite Brand" seal of quality, with which the LifeCare Foundation rewards above-average consumer orientation and consistent brand management.
GEFU AT A GLANCE
Our product range is being continuously expanded and we are systematically extending it with innovative products and strong in-house developments so that we can continue to offer specialist retailers attractive complete solutions in the future. Our new state-of-the-art central warehouse with 2,500 pallet spaces, in which we have invested at our site in Eslohe, will ensure smooth logistics. At GEFU, there is a noticeably pleasant working atmosphere and TEAMWORK is a top priority. GEFU is on a growth course and creates jobs for creative minds who are keen on change and enjoy new challenges. We offer interesting fields of activity, equal opportunities, all possibilities for personal development and high job security.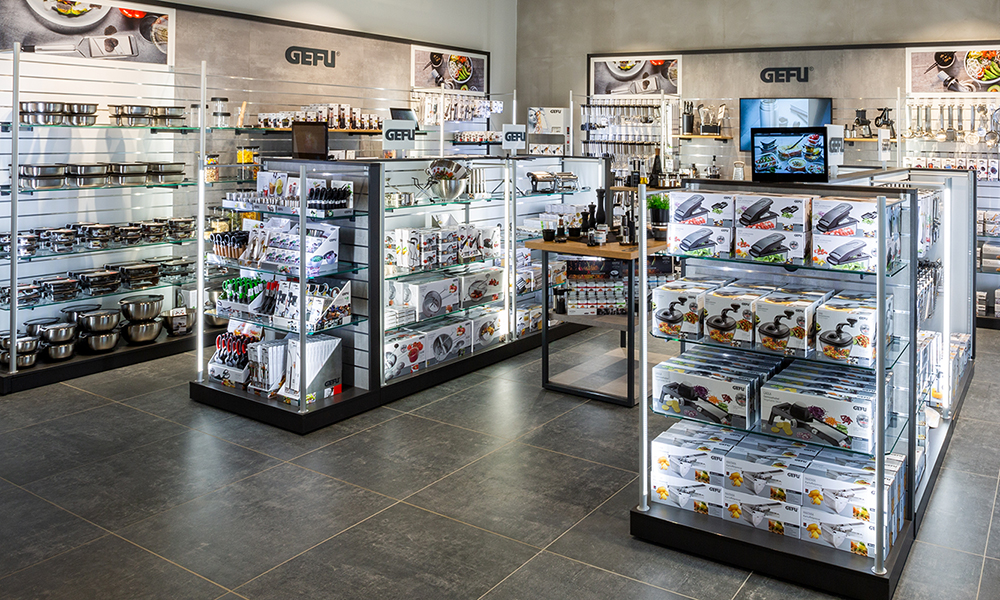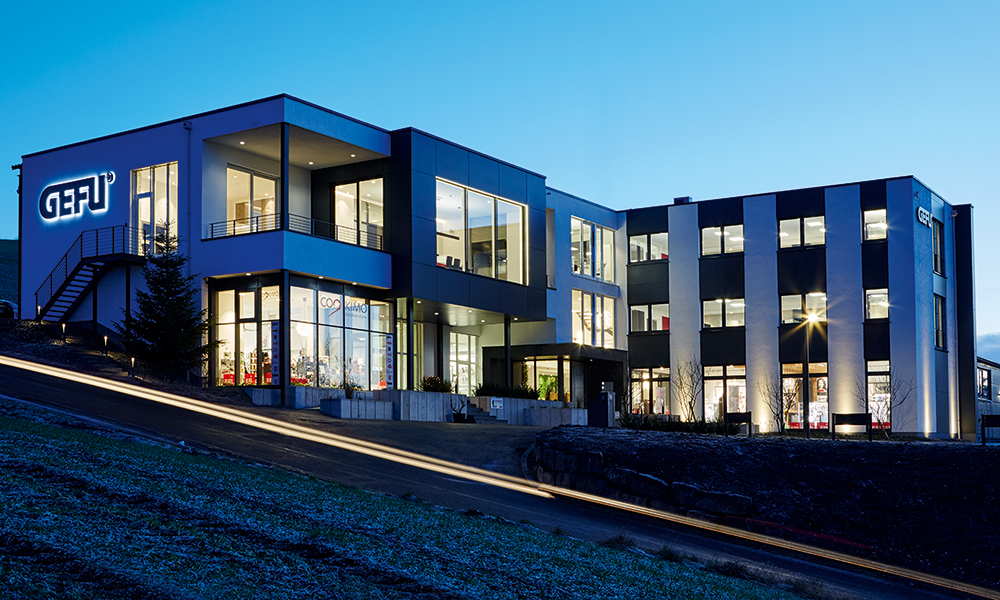 ATTRACTIVE OFFER
GEFU products are recognized by their outstanding functionality, first-class quality and timeless design. Currently, our collection already includes over 700 kitchen tools in 14 enjoyment and theme worlds, our products are available throughout Germany and internationally at over 2,000 retailers.
FACEBOOK, YOUTUBE, BLOGGER & CO.
The importance of the Internet and social media for successful marketing is growing continuously. Therefore, the use of social networks is also an important part of corporate communication at GEFU. We use all relevant digital platforms and cooperate with successful bloggers and influencers to provide professional support to our partners and customers and to continuously improve our products and services on a dialog basis.